Schools App (by Uversity) was a white label social network for incoming students to colleges & universities. Operated by schools but for students, it helped students make the transition to post-secondary education.
My Role
I joined Uversity early on when the founders were experimenting with features and Schools App hadn't yet taken form. As head of product and design, I refined the founder's high-level idea of building a 'lifecycle engagement platform' into something with product-market fit that had clear purpose and willing buyers, taking the product from proof-of-concept to 150+ colleges and universities impacting 1mm+ students.
As part of my role I worked closely with researchers from UA / ASU to design research protocols, conduct studies, and analyze data on student retention based on app usage. I also helped secure the first for-profit program investment by Bill & Melinda Gates Foundation in our Series B, among other management duties (strategy, fundraising, marketing, hiring, etc).
Product
Schools App was a "Facebook within Facebook" after Facebook abandoned school-based communities and before the relaunch of Facebook Groups. It helped recently accepted students who didn't yet know each other build connections and feel social belonging, while meeting operational needs of schools to get those students to enroll in the school.
A major product challenge was dealing with the buyer is not the user problem inherent in a school-sanctioned social network. We had to balance the often conflicting design priorities of a socially-relevant frontend for incoming college students with the desires of administrators to control a college-sanctioned online space.
Student Side
Uses interest-based communities to let students find others like them. I hand-crafted a taxonomy of 3500+ interests that students could use to connect with each other.
Facilitated in-person student meetups with meetup feature
Built out a complete Q&A feature (like StackOverflow) to help with students questions.
Launched on web and mobile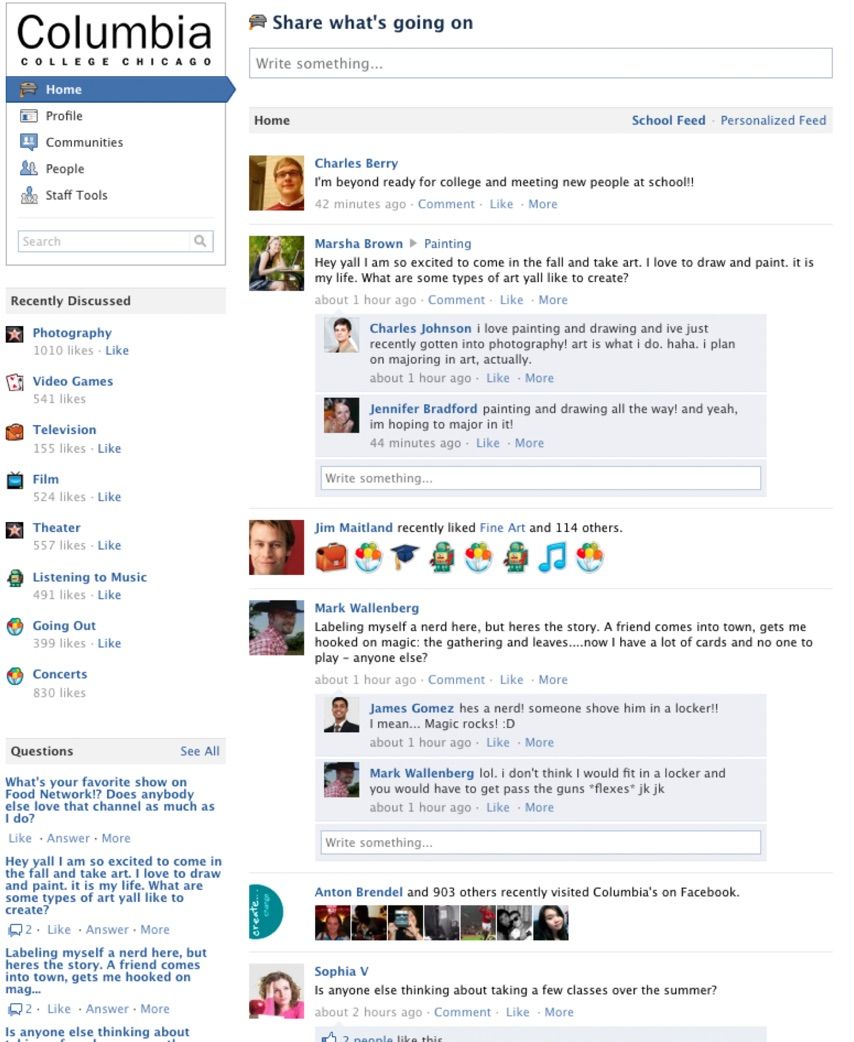 School Administrator Side
In addition to a user-facing social network, Schools App contained an administrative panel for school with features including comprehensive moderation tools, announcements, chat, data analysis, etc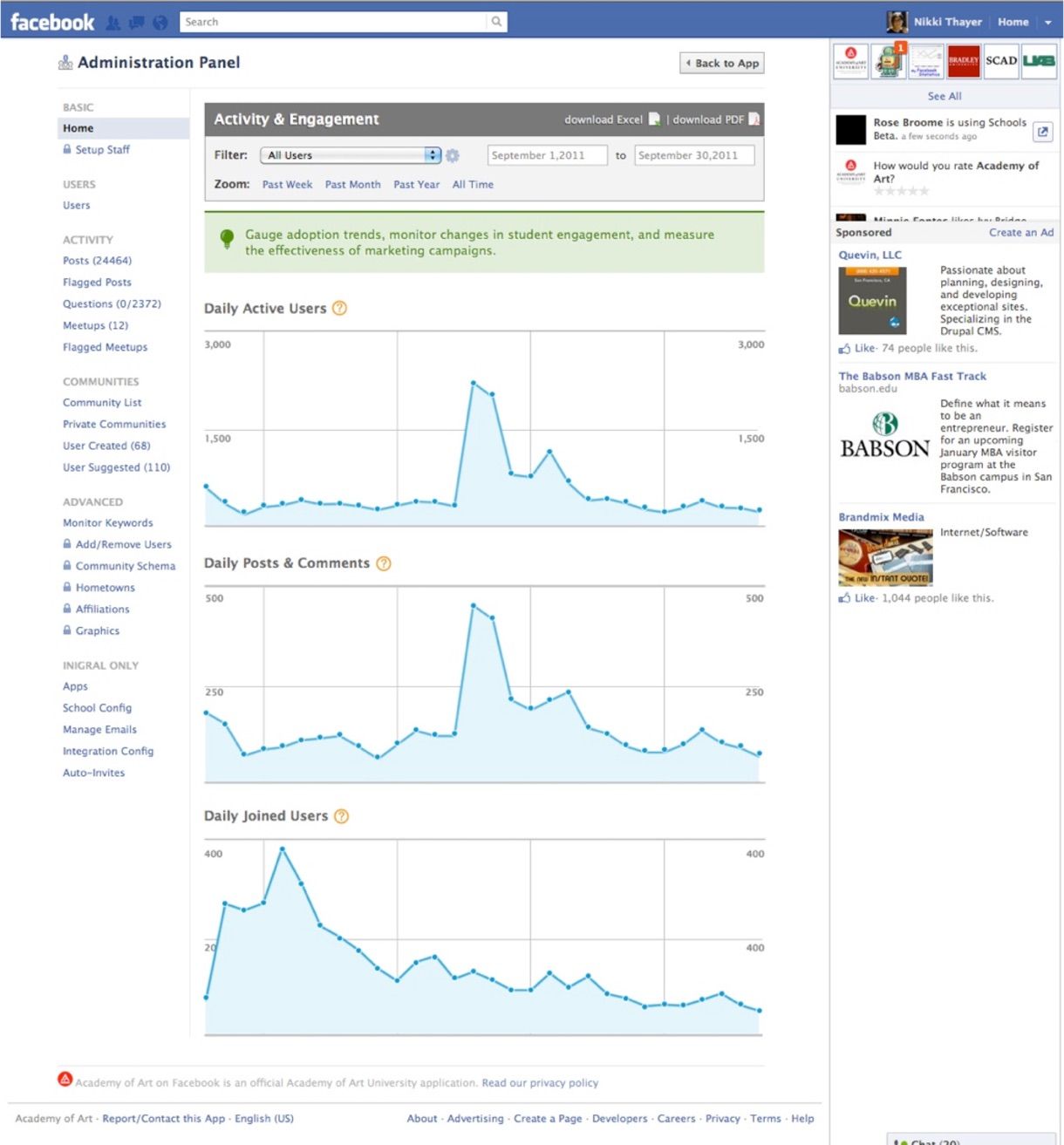 User Testimonials

Impact
Operated at 150+ colleges and universities with 1mm+ student users
53% of students active in app made 10 or more friends before school started
Helped predict enrollment; 94% of active users enrolled, 5x more likely to enroll than non-users (compared to 3x for attending orientation)
Helped predict retention; active users had 5% higher retention in school
---