Join my house in the Castro
Hi, I'm Nick. My roommates and I are looking for a new roommate to join us in our 4 bedroom house in San Francisco. If you're interested in the room below, please email me.
Location
We're located just north of the Castro, 3 blocks from Castro MUNI, and with tons of food and bars nearby. It's an easy 6 minute drive to get to the 101 freeway.
We're right next to Corona Heights and Buena Vista Parks, which have several tennis & basketball courts as well as nice verticals for hiking, and a rock climbing wall. We're also in walking distance (<15 min) to Cole Valley, Lower Haight, and Mission Dolores.
The House
Inside, the house has a huge common area covering the entire second floor. This includes a large kitchen & eating area, a games room, a half bath, and a very large living / dining room. In addition we have an outside deck and garden with a bbq. From the kitchen there's a beautiful view of the city.
The house is beautifully appointed with danish modern furniture, built-ins, an 8 foot whiteboard, and various historic odds and ends. The kitchen full of cooking gadgets and the games room full of board games. Internet is 150mb symmetrical & the place is drenched in wifi.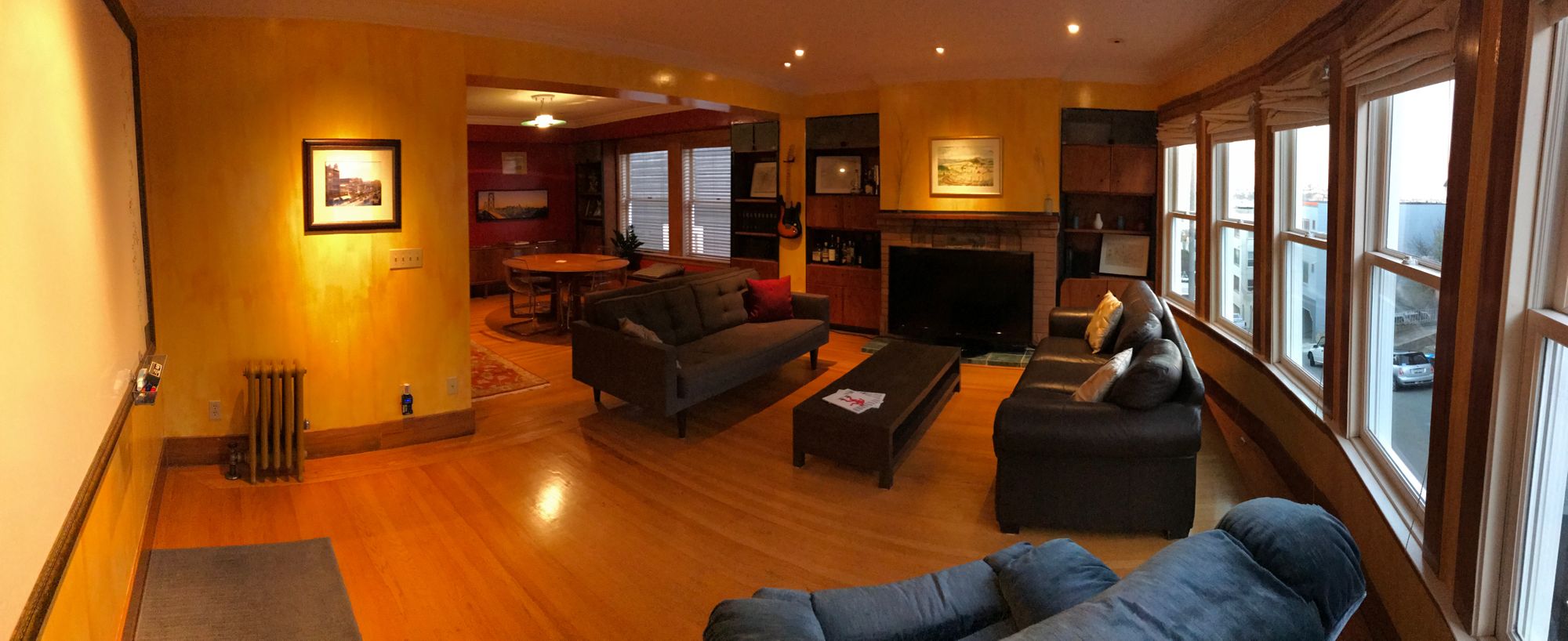 Available Room
Available now. $2050/mo includes utilities and garage spot.
The available room has a desk, bookshelf, and closet built-ins. It gets great natural light and has 13 ft x 9.5 ft floor space, not counting the built-in desk area. It also has access to part of a walk-in closet / dresser just across the hall.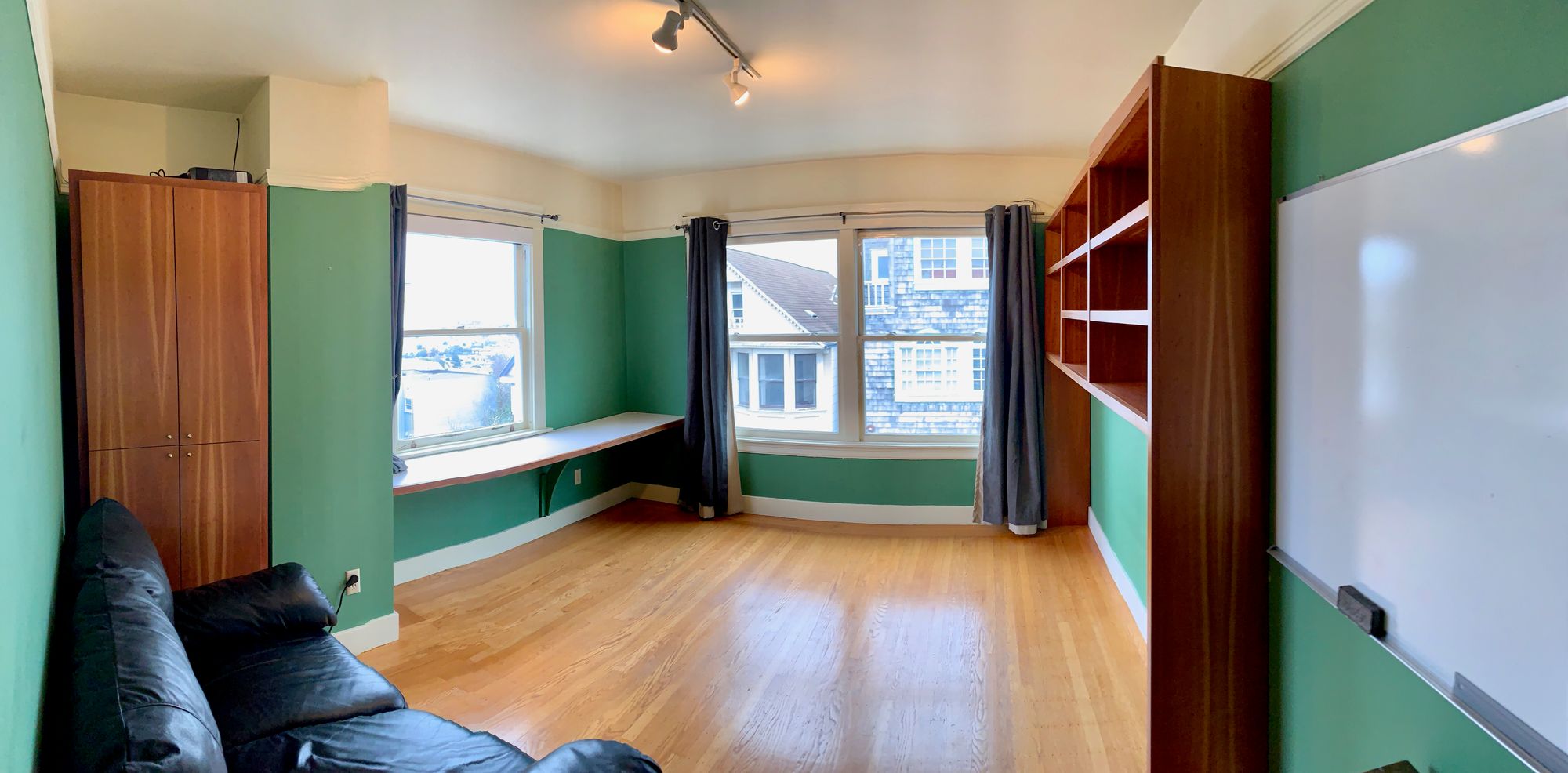 The room shares a bathroom with the bedroom next to it. They also share a Jacuzzi tub with a third bedroom.
The room comes with a garage spot, and the house has a washer/dryer.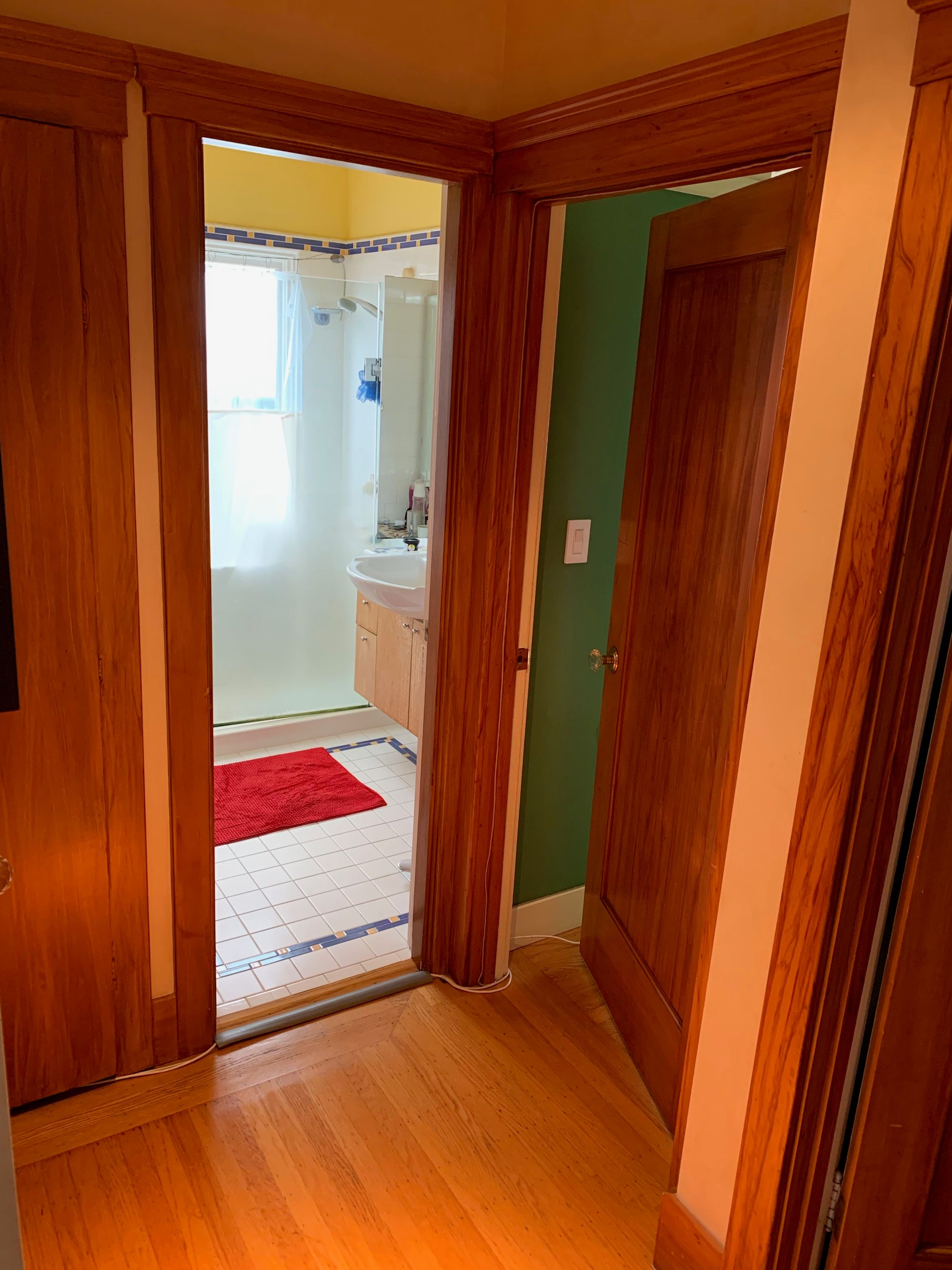 About us & what we're looking for
We're three friendly well-adjusted 20-/30-something professionals looking for a mature, friendly, respectful roommate to join us in this wonderful place. We're looking for an employed person with a stable income and life, and good social graces. Our goal is to have a warm, drama-free atmosphere on the quieter side where we can live our lives and, on occasion, play some games or cook for each other. You can read more about me here.
If you're interested, please email me. We're excited to meet you!
---